Opps! Norty blogger alert!

I've been too busy to blog these past few days.....so much to do - with never enough hours in the day - I bet that sounds familiar to most, especially as the festive season is fast approaching!

I'm trying to be totally organised this year and have my Christmas preps wrapped up early, so that by the time December hits I don't have to battle through the crowds - Im not a fan of shopping at the best of times - so being an early bird suits me fine :D
Ive wrapped pressies and posted off those that need to make it overseas - made the Crimble cake and have started the "feeding" process - yummmm Rum - my favourite :D

Whilst out shopping over the weekend I stocked up on some Yankee candles and now the house smells of cinnamon and spice - a sure sign to my guys that Santa is on his way!!


I gave up on the idea of making Christmas cards - apart from ones for close family - so real life friends - listen up - this year its going to be a card made by Mr Hallmark from us - sorry!

My days have been kept busy as Ive been working behind the scenes over at Bad Girls putting together what promises to be

THE BEST CHRISTMAS WORKSHOP EVER
Starting from Saturday 15th - Thursday 20th November there will be one daily class - as usual they will be FREE OF CHARGE - and then - as if that's not enough - from Friday 21st - Sunday 23rd November there will be a whopping 16 classes going live throught the duration of the weekend - giving a total of 22 FREE classes for you to enjoy - all guaranteed to get your creative juices flowing and set your Mojo fired up to create.
Come and join in the FUN and GAMES right

here

......there are PRIZES up for grabs and the classes are all just amazing and perfectly timed for you to make the odd gift or (twenty) two for Christmas.......plus h
ow would you like to
WIN $50's
to spend on scrappy stash????
Then check
this
out!!!

Despite being busy organising the Workshop, I have managed to get LOTS of Scrapping done :D
This week my

Pencil Lines

Sketch, which went live on Sunday, features a little girl whom I totally adore - she looks so angelic and cute - but don't let looks fool you - this girl is so feisty and full of determined spirit - for a two year old she sure is head strong and knows just what she wants (and knows how to get it too!) Her poor Mom despairs at times - but I don't think she would want her daughter to be any other way.


I used papers from Crate - yummmmmy...and Heidi Swapp alphas....swooon.


Last weekend saw me teaching a couple of classes - both using Sassafras Happy place product - Ive not photographed one of the pages yet!


I really must get around to photographing the second page tomorrow, before I head off to take

"A Trip Down Memory Lane"

where I will be spreading the Sassafras love and teaching a make and take and two Prima classes as part of the

PrimaDonna

Education Programme.....


I'm so excited to be spending the weekend amongst some of my RL pals - who just happen to scrap too!
I asked the guys what their plans were for the weekend- ummmm - they arent telling -


but, by the looks on their faces, I just know they have something very boyish planned - its probably best Im not around!! Whilst the cats away.........eh????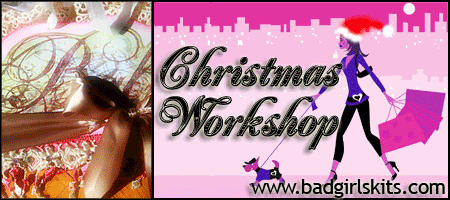 Don't forget - the first of the BAD GIRLS CHRISTMAS WORKSHOP classes goes live on Saturday 15th - class supply lists are already available on the message board....so why not gather together your supplies right now and be prepared:D

Have a great weekend and thanks for popping by.

T.x.x.