I'm back!........not that Ive been away!
Bloomin BT decided to do a lil tidy up of the overgrown trees in our area and cut through one of the lines that carries all internet connection to our tiny little village!
No connection for what feels like forever left me feeling like I had had my right arm surgically removed!
I was cut off from the outside world and missed my daily natters on MSN to my cyber pals from across the globe :(
Anyways I'm back online now so can catch up with the gazillion posts Ive missed on my favourite lurkin spots!
The upside of having no connection meant that I had plenty of time to catch up on a few jobs that needed to be done - I now have a super ultra tidy scraproom, the kitchen is gleaming and every single room in the house has been de-cluttered in preparation of my extra special visitors this weekend:D
Anna and Sarah are heading down this way today and we will be hitting the nightlife of the village tonight! LOL! The words nightlife and our village don't really go together! We are in the sleepy backwaters here!
Tomorrow is the Christmas Workshop and for once I'm so ultra organised - its amazing what having no net connection can do!
So what have I been doing apart from cleaning and stash sorting?
Umm well I played with Decembers kit from
Bad Girls
and can honestly say I love this kit more than any other kit I have ever had from anywhere....its just got to be my all time favourite!
I loved it sooo much that I couldn't stop creating with it!
Ive managed 4 LO's and one altered projec....the DT gallery goes live tomorrow but I'll share a few sneaky peeps today :)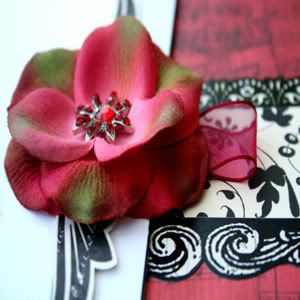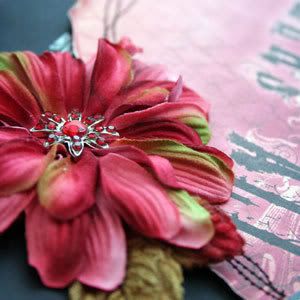 and here's a sneaky of my Pencil Lines LO for this Sunday!
Bobs is off to France on Monday for a week - *sigh* - I will miss him and would love a little weeks break away too!
No worries tho - whilst he is having fun scoffing croissants I'll be making a start on putting up our Crimbo Decs.......tis the season to be merry from tomorrow :) :):)
This is my favourite time of the year - I love the log fires, the twinkle twhoo's and I never tire of hearing Kirsty McColl and Shane McGowan singing Fairytale of New York.....Midnight Mass is a must for us as a family too and this year will be extra special because it will be the first time we will be there together as a family - our Church likes the children to be aged 11 or over to attend!
So theres my mixed bag of catch up - Ive a few more things to share but they can wait til another day ;)
I better go and start getting myself ready for my guests arrival ----- yeeee haaaaa I am soooo excited :D
Have FUN - ENJOY your weekend - be HAPPY.
T.x.x.